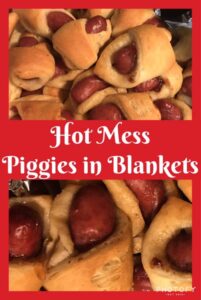 Hot Mess Piggies in Blankets!
Happy Holy Week, everyone! If you remember, I promised to share all of the recipes we used for the Spring Diva Night. Somehow, I have a few minutes on hand to type up our awesome Hot Mess Piggies in Blankets Recipe. It was my favorite!
The first recipe we shared was hands down the most popular at the event, the Jalapeno Popper Dip. However, these small pigs in blankets were my favorite recipe. You just can't go wrong with pigs in blankets, but these have been tweaked a bit.
They are super bite sized. The pig is just a Lil' Smokey Sausage, and the blanket is crescent roll dough, cut in a very special handed-down-from-my-mother technique to make it just the right size.
They have a special sauce mixed together and spread inside, which tends to make a very tasty mess. This is why I call them "Hot Mess" Piggies.
The pigs were "swaddled" to look a little like babies. I called them Babies in Blankies because of the Baby Shower theme of the evening, to benefit the Hill Country Pregnancy Care Center. I may have a little baby fever going on, and this whole baby shower event was such a joy to put together. The "Hot Mess" mentioned above made the babies look delightfully like they messed their diapers. It's crazy that I enjoyed this so much.

I was saving lots of ideas on Pinterest. So, you can click HERE to see the inspirations for this recipe and the entire evening.
Now that you are drooling, check out this easy and awesome recipe.
---
Hot Mess Piggies in Blankets
Makes 32 servings
Prep time: 15 minutes
Cook time: 15 minutes
Ingredients:
A package of crescent roll dough (we used Pillsbury Hawaiian Crescent Rolls)
1 spoon full of Jalapeno Jelly
1 spoon full of whole grain mustard
A package of small sausages (we used HEB brand Beef Sausages)
Directions:
Preheat oven to 350°.
Open the sausages into a microwave safe bowl and microwave for about 1 minute to take off the chill.
Mix the Jalapeno Jelly and mustard together in a small bowl.
Open and unroll the crescent dough. Use a pizza cutter to cut along the perforations. Then cut into 32 smaller pieces, like so:
Lightly spread the jelly-mustard mixture on top of the crescent dough.
Wrap each sausage in the dough. If making it look like a swaddled baby, put one corner behind the "head" and wrap a short end over the "bottom". Then, wrap the long end over the short end on the bottom. It kinda looks like so:
Bake for 12-15 minutes, until golden brown. Serve immediately or put them in a foil lined crock pot to keep warm (the bottom ones got a little soggy, though).
---
Can you smell it? It's so good.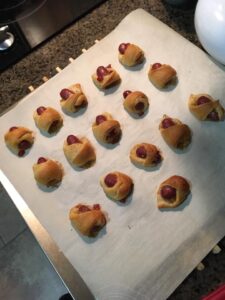 Sideways the elf wanted a leftover sausage.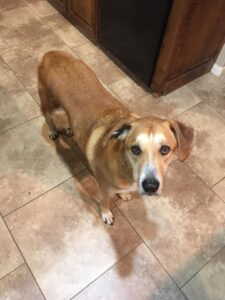 For all of our recipes, just check out our Pinterest board or the Recipes on our website.
Thank you for reading. We hope this is just one more way to help you "Celebrate Always" (I Thessalonians 5:16)
Love,
Mrs. C.