-A Recipe from the Kitchen of Mrs. C.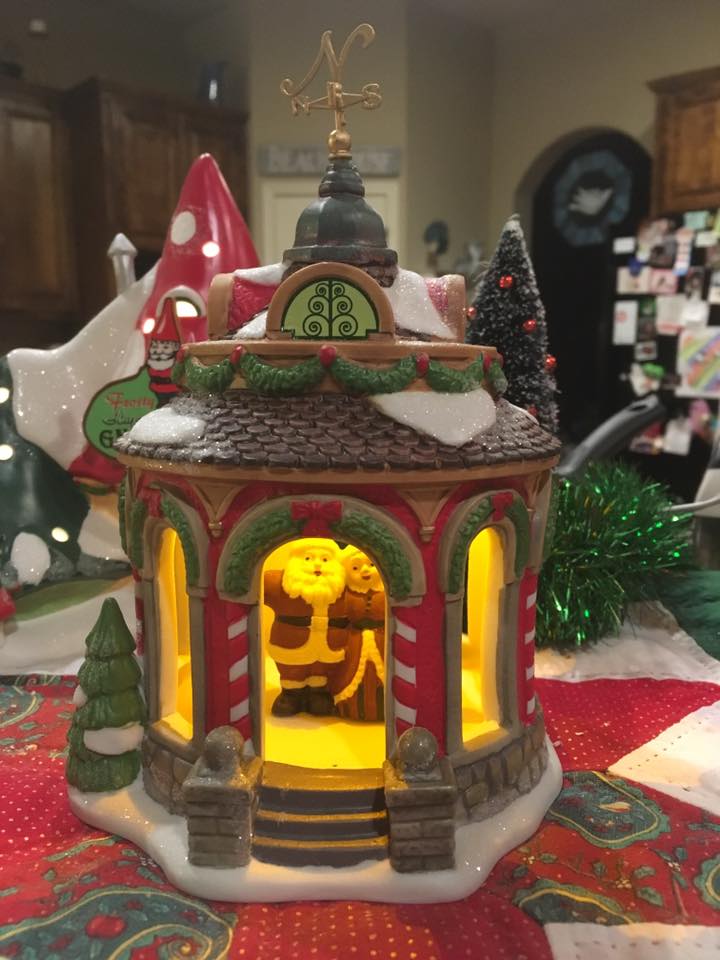 Welcome to the kitchen of Mrs. C.! I'm hoping our Cucumber Sandwich Spread is just the first of many recipes that I will be sharing from my kitchen to yours. Naturally, we have a plethora of delicious recipes saved over generations to keep Santa jolly and the elves chipper. However, Christmas shops are much like the North Pole – busy, busy, busy! We'll just have to see how often we can take some time to type up these tasty treats.
It's been HOT here in Boerne, Texas. So, I thought I would share a cool, summery treat that is perfect for a lunch or appetizer. I invented it for a late-night shopping event we participated in during the spring or summer last year. The thought occurred to me, that I would love to serve cucumber sandwiches, but I didn't want to mess with dried out leftovers. What if the contents of the sandwich were served on crackers instead?!? Brilliant and, as it turned out delicious!
So, here is our easy, refreshing, and vegetarian-friendly Cucumber Sandwich Spread:

---
Cucumber Sandwich Spread
2-3 Baby Seedless Cucumbers or 1 large, normal cucumber – chopped
1 small container Garlic Herb Cream Cheese
1 small container Vegetable Cream Cheese
Crackers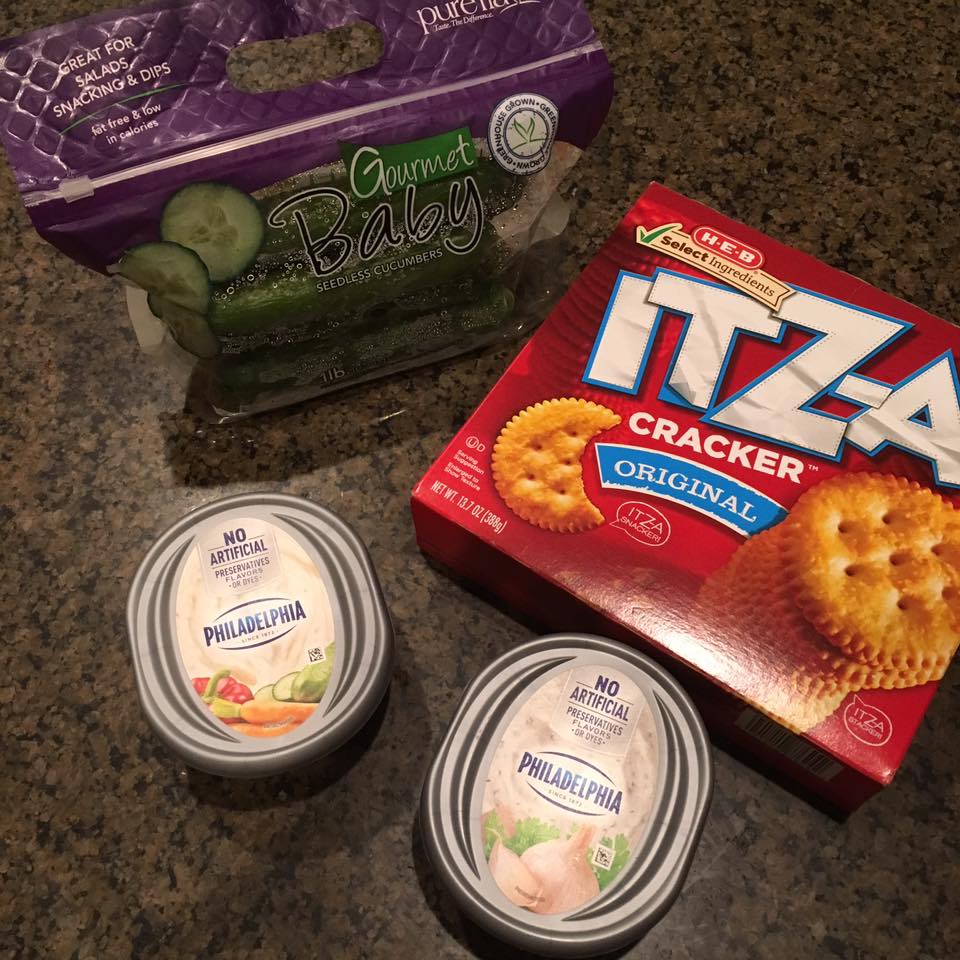 Directions:
Just mix together the two containers of cream cheese in a small bowl or serving dish.
Next, gently stir in the chopped cucumber. I find that the baby seedless cucumbers are crunchier, but you can scrape the seeds out of a normal cucumber with a spoon before chopping. Both are equally yummy.
Lastly, serve atop crackers. I think Ritz style butter crackers are the yummiest. As you can see, I chose HEB brand Itz-A crackers because they are delightfully… cheaper!
---
Hope you enjoy the crunch and creaminess as much as we elves do. Honestly, I like this recipe better than a traditional #CucumberSandwich.
Here, have a bite!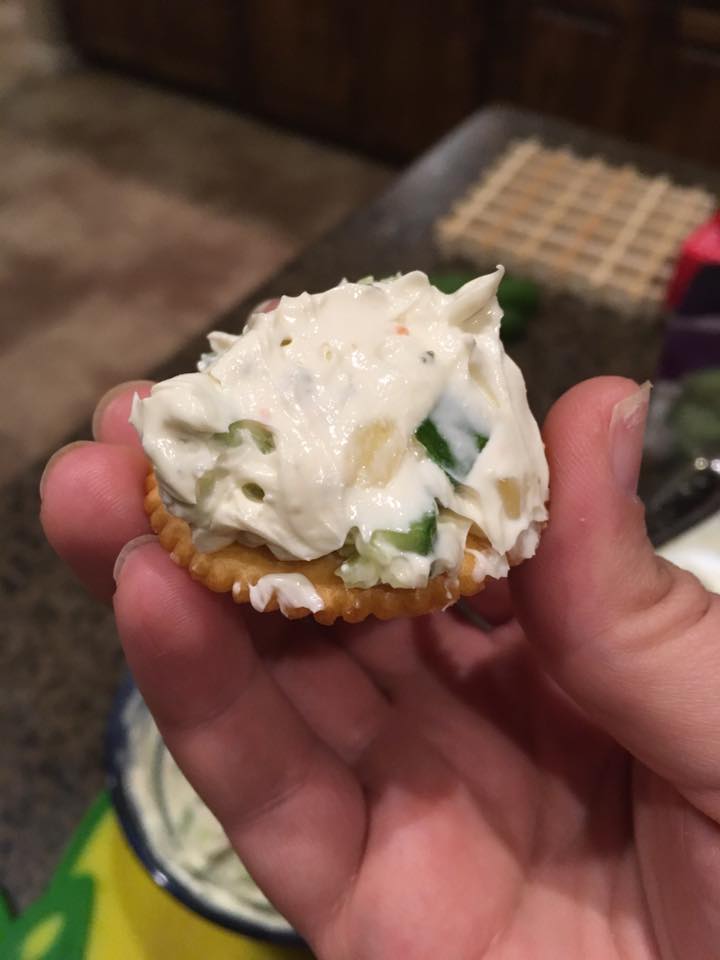 If you like this recipe, you should check out all the other recipes I gathered.
For all of our recipes, just check out our Pinterest board or the Recipes on our website.
Thank you for reading. We hope this is just one more way to help you "Celebrate Always" (I Thessalonians 5:16)
Love,
Mrs. C.