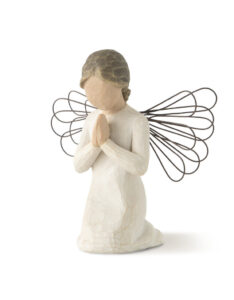 Our Elf-tastic Coronavirus Policy
Being that we the elves of The Christmas Shoppe exist to spread joy and not germs, to "Celebrate Always", and to provide an escape from the stress and worries of everyday life, we have decided to follow the following procedures:
The Christmas Shoppe will remain open for regular business hours. We feel that this is a time of year when we are unlikely to have more than 10 customers in the store at a time, anyway. We, also, know that being outdoors will actually help people's immune systems and allow germs to disperse naturally. Boerne's Main Street shopping area is an outdoor area convenient to parks. So, unless there are crowds (which there aren't), we think shopping with us might be beneficial to your health.
The elves will be doing a little extra spring cleaning for your safety and ours. We have hand sanitizer available at our register. We will be washing our hands or using hand sanitizer after each transaction. We will, also, be regularly disinfecting places that are touched often.
The Christmas Shoppe will not be having any holiday parties or participating in any group events until the threat of Coronavirus has passed, per the CDC's recommendations.
The Christmas Shoppe will not be serving food or samples (like our ever popular mulled cider) unless we can find a way to prevent the spread of germs. We are on the look out for a cup dispenser because we don't want customers to have to touch all the cups to get just one. Once we figure that out, the mulled cider will be back for you to sample at your discretion.
Should an elf show symptoms of coronavirus, they will go on paid sick leave. If enough elves contract the virus, we may have to be closed because no one would be able to work. We think that is highly unlikely, but we will post publicly if it does happen.
If you would like to shop, but don't want to shop in person, we have lots of options. You can visit our newly redesigned online store and opt for pick up instead of shipping. You can, also, order an item over the phone. In either case, you can call us when you arrive on Main Street, and we will happily bring the item out to your car.
We hope all of these policies will help ease any fears you may have. Know that The Christmas Shoppe is here for you and wants to be a safe place for you to "Celebrate Always" (I Thessalonians 5:16).

Sincerely,
Mr. & Mrs. C
and all the Elves of The Christmas Shoppe
Save