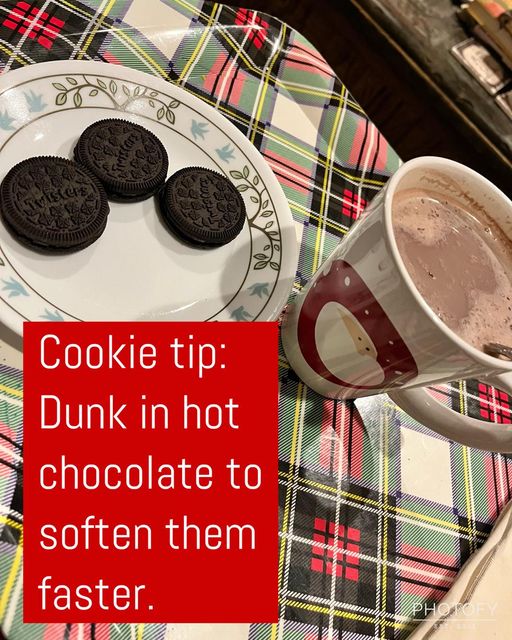 Cookies and Milk!
I just discovered the most amazing thing the other night!
I dunked my Mexican Chocolate H‑E‑B Twisters in hot chocolate….
My life will never be the same! When dipped in cold milk, I have to hold the suckers under forever! In hot chocolate, they are perfectly softened in mere seconds!
Please, tell me I'm not the only one who finds this news groundbreaking.
Okay, this isn't really a recipe, but let's call it a life hack.
Thank you for reading. We hope this is just one more way to help you "Celebrate Always" (I Thessalonians 5:16)
Love,
Mrs. C.