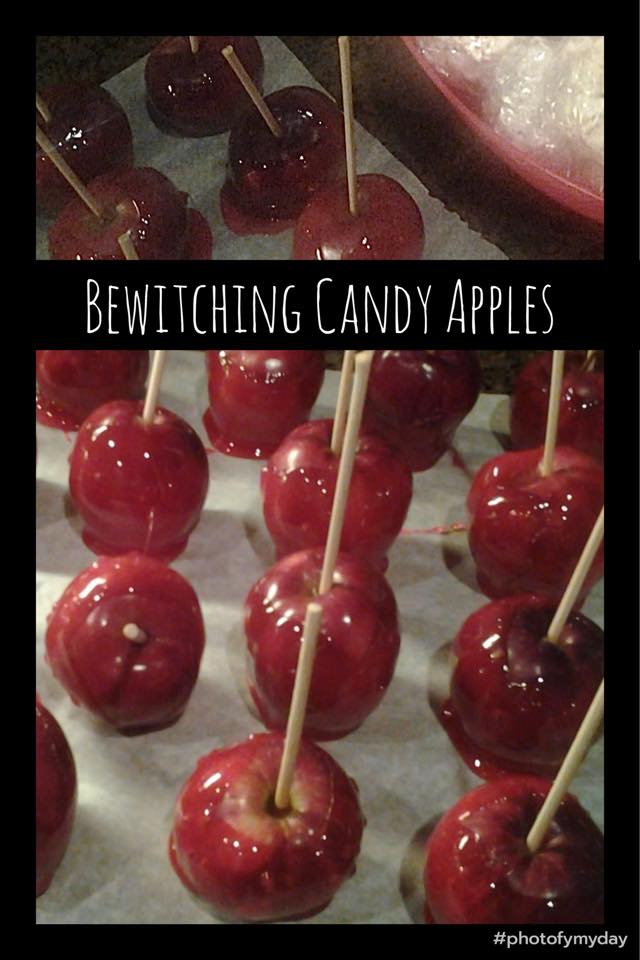 Bewitching Candy Apples Recipe!
Hello, to all my "Celebrate Always" friends! I've been cooking up a storm this year, and as Halloween approaches, I am getting ready to whip up some bewitching candy apples!
Just like the ones you find at the county fairs, these crisp and juicy apples are coated in a crunchy, candy shell. The sweet cinnamon flavor perfectly complements the apples, and the shiny candy shell makes them look just like a poison apple.
I'm pretty sure credit for this recipe goes to a Southern Living magazine. I could be wrong because it's just written on a recipe card in my house.
You can choose your favorite apple variety as the base! I like Pink Lady apples, personally. The best part is that when you make the candy coating, it looks like a bubbling cauldron of witch's brew!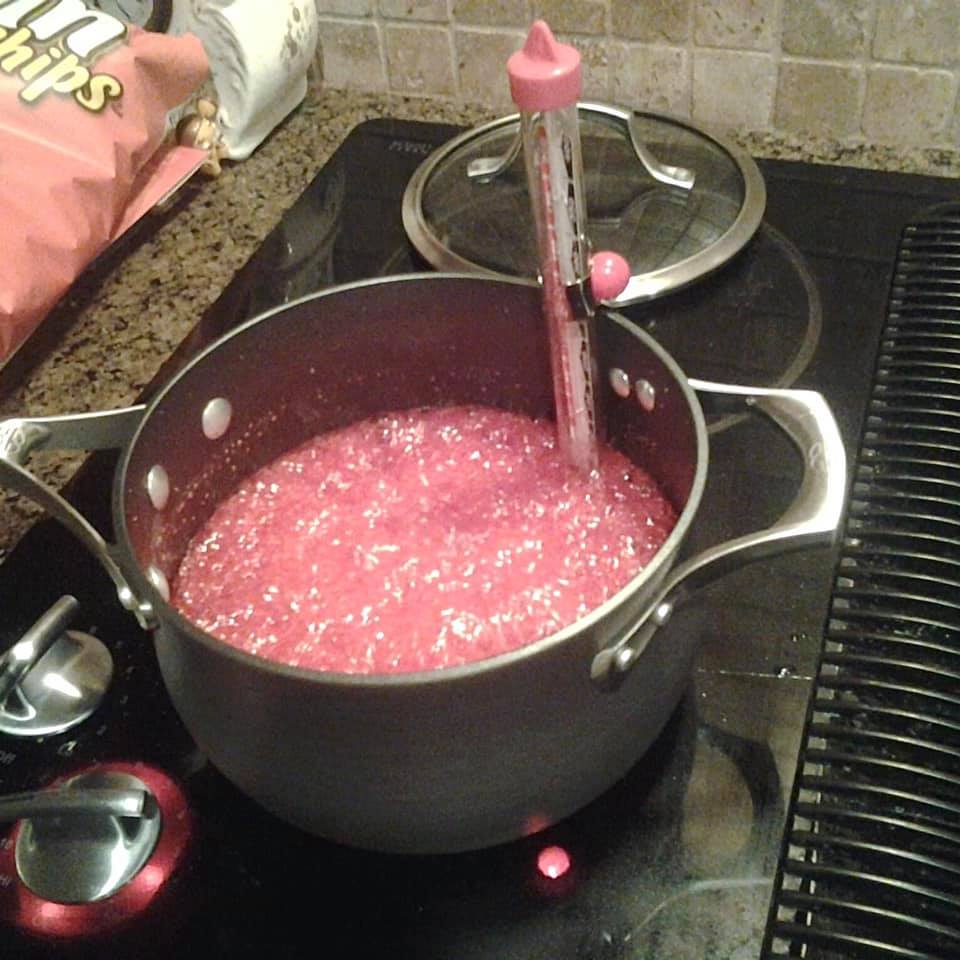 ---
Bewitching Candy Apples
Makes 12 servings
Prep time: 45 minutes
Cook time: 20 minutes (Maybe… I can't quite remember how long it takes to get to the right temperature.)
Cool time: 1 hour
***NOTE: You will need a candy thermometer***
Ingredients:
12 small apples of your choice
12 clean twigs or skewers
2 cups sugar
1 cup light corn syrup
1 cup hot water
1/2 cup Red Hots candy
1/4 tsp red food color
Directions:
Spread parchment paper on counters as a resting place for your finished apples.
Wash and dry apples. Insert twigs or skewers into the top where the stem is located. Try not to poke the twigs all the way through the bottom of the apple.
Combine sugar, corn syrup, and water in medium saucepan over medium-high heat. Stir to dissolve sugar.
Cook without stirring until temperature on a candy thermometer reaches 250°.
Add Red Hots candies, and stir to blend.
Cook until the temperature reaches 300°. Remove from heat, and swirl in food coloring. Remove from heat.
Immediately dip skewered apples into candy mixture and carefully twirl to remove excess candy. Be very careful! Hot candy can burn!
Let candy apples sit to harden on paper for about 1 hour.
---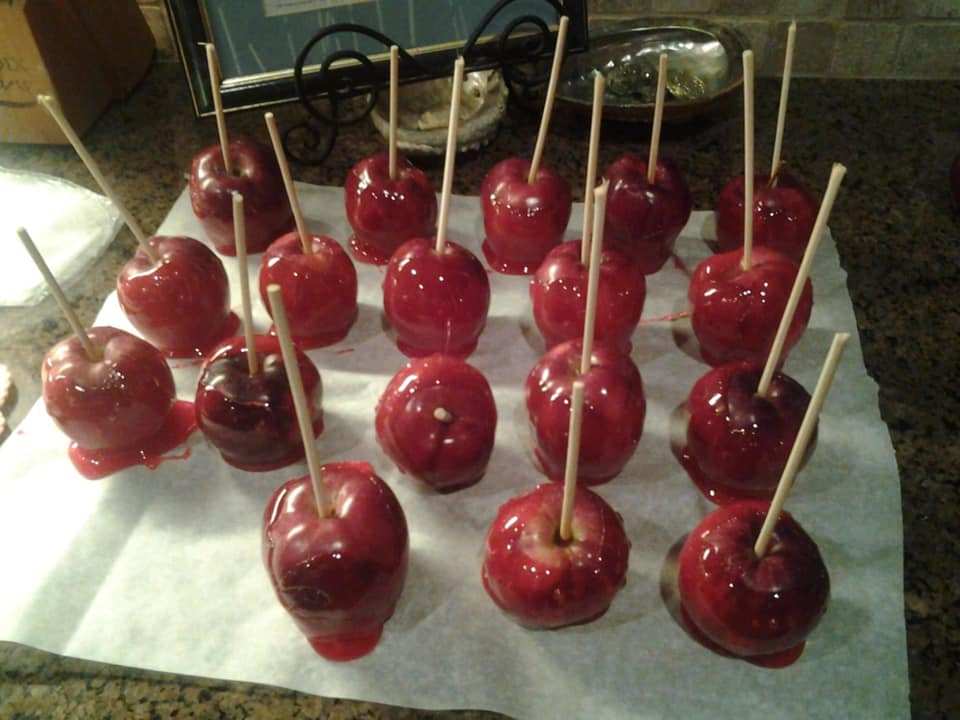 Yay! You just made delicious candy apples! I usually end up with a little extra candy mixture and skewers. So, I pour the candy in dollops on top of the skewers to create cinnamon lollipops. I call them Blud-sicles.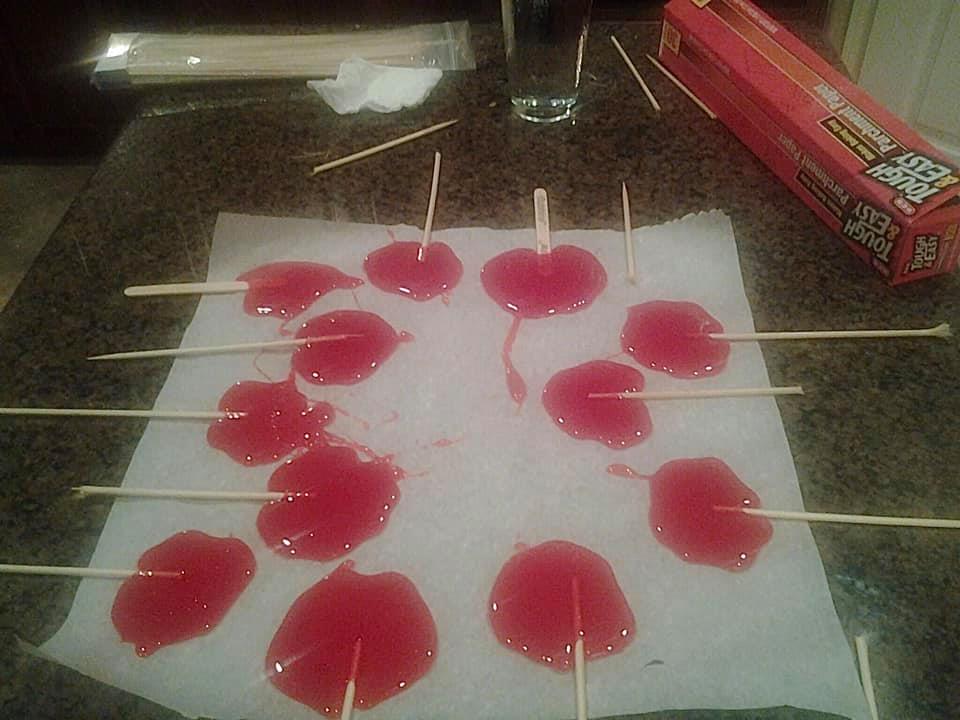 If you like this recipe, you should check out our other fall favorite recipes, like Popcorn Balls.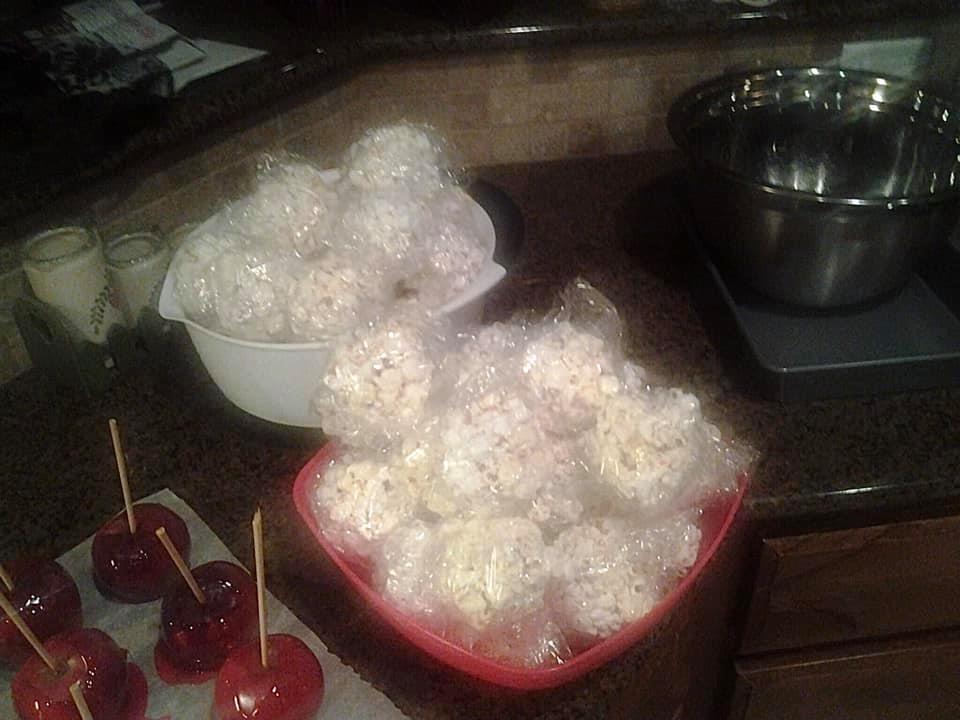 [button type="btn_border" url="https://thechristmasshoppetx.com/2017/10/27/smorepopcornballcannonballs-2/" target="" button_color_fon="#059d00″ ]Popcorn Ball Recipe[/button]
Plus, we have a recipe for S'more the elf's favorite Pumpkin Bread!
[button type="btn_border" url="https://thechristmasshoppetx.com/2017/09/08/smore-pumpkin/" target="" button_color_fon="#059d00″ ]Pumpkin Bread Recipe[/button]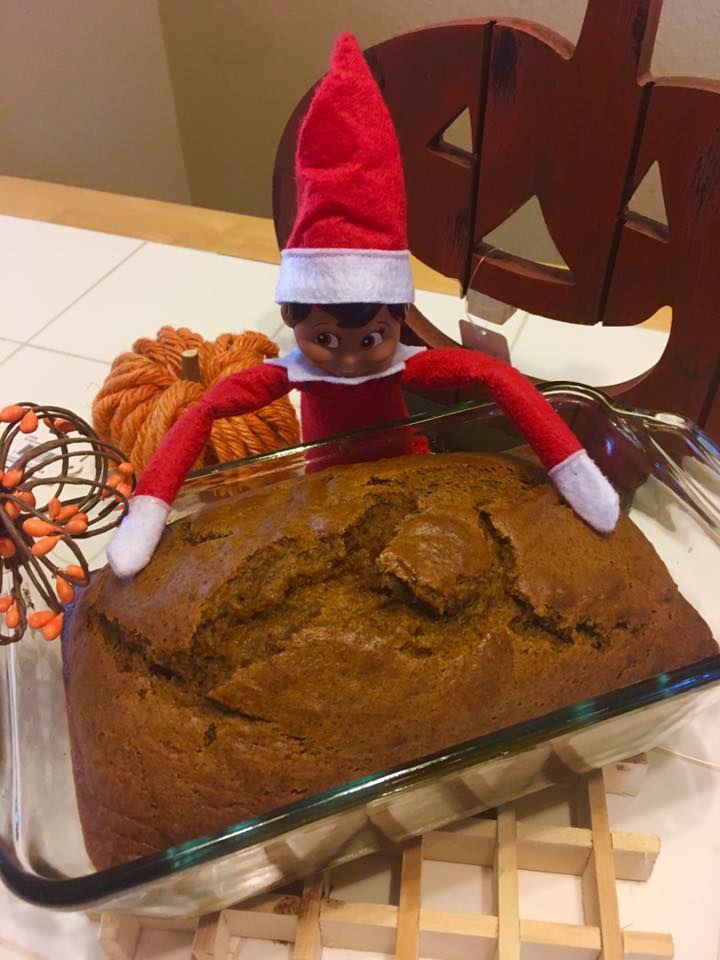 For all of our recipes, just check out our Pinterest board or the Recipes on our website.
Thank you for reading. We hope this is just one more way to help you "Celebrate Always" (I Thessalonians 5:16)
Love,
Mrs. C.