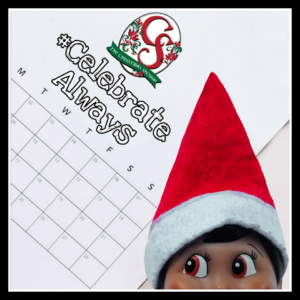 Let's Take a Peak at Upcoming Holidays!
We want to help you #CelebrateAlways so we've put together an awesome list of upcoming holidays with tips on local ways to celebrate!
December 25th
Christmas Day – We, like most businesses, will be closed today, but we hope today brings you comfort & joy!
December 26th
After Christmas Sale Begins – We are open 10am-6pm today and offering special deals on all things Christmas! Expect 25-40% off almost the entire store!
Sales will continue until the end of February, but we sell out of items quickly. So, don't wait until the last minute to shop our fabulous store.
If you can't visit in person, be sure to shop our online store and use promo code DEC26 to snag 25% off all Christmas items in our online store.
January 1st
New Year's Day – We are normally closed today, but we decided to see what would happen if we were open. Come say hi to Robbin from noon-6pm.
January 13th
Chocolate Walk Tickets GO ON SALE! – Chocolate Walk is just a month away. Tickets go on sale in two flights (6am & 6pm). Be sure to be ready to mash the button before the tickets are released because they sell out in minutes.


Chocolate Walk
January 18th
Martin Luther King Jr Day

Save
Save
Save