Deviled Eggs are a popular appetizer during the holidays. The dish dates back to Ancient Rome when it was served as a first course for the wealthy (you should feel fancy the next time you eat a deviled egg). Countries around the world served deviled eggs using different ingredients to make the dish unique to their culture!
Old World Christmas is the premier brand of Christmas ornaments in the country. The founders, Tim and Beth Merck, a couple who shared a special love for Christmas, are credited with revitalizing the art of mouth-blown fine glass ornaments as a result of their reintroducing figural designs to the United States in 1979.
Today, Old World Christmas offers the most extensive and best-loved collection with over 1,400 proprietary designs in styles ranging from traditional to whimsical. Our vast selection of finely crafted and affordable ornaments offers many choices to fit your personality or style.
Each figural glass ornament produced by Old World Christmas is hand crafted in age-old tradition using the same techniques that originated in the 1800's. Molten glass is mouth-blown into finely carved molds made exclusively for Old World Christmas, before a hot solution of liquid silver is poured inside. The ornaments are then hand-painted and glittered in a series of labor-intensive steps to achieve the beautiful creations.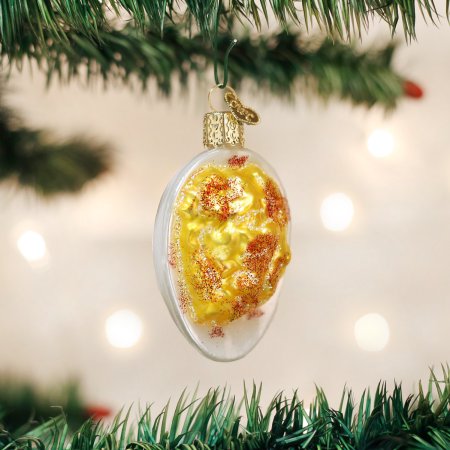 Click Here to Purchase!