Hot Rod Night this Saturday
The Christmas Shoppe shared Soda Pops – Patio Grill & Bar's event.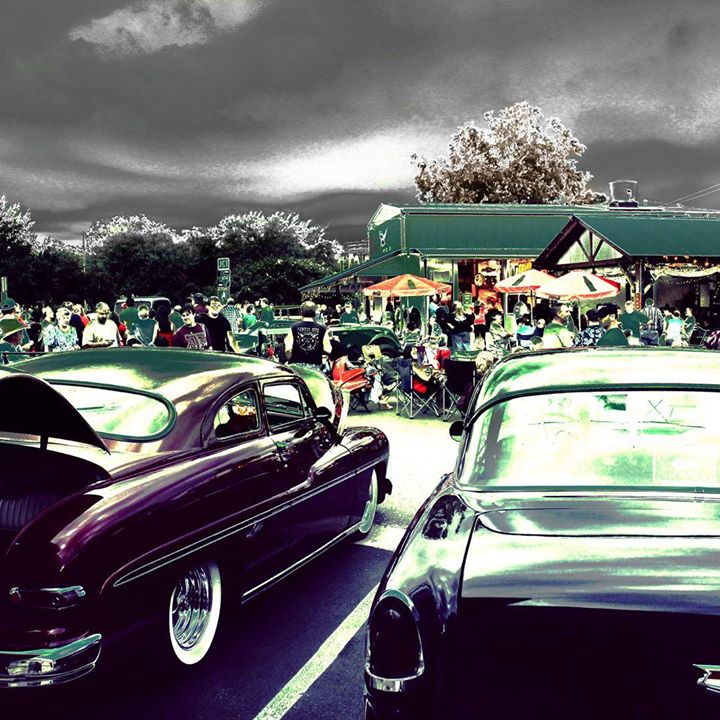 Hot Rod Night!
Hot Rod Nights are reminiscent of Good, Ol' Fashioned Block Parties…A gathering place for old and new friends…Complete 2017 event schedule can be found on our website at SodaPopsBoerne.com!
What's the Hot Rod Night Scoop?
~All are welcome…Shiny or Farm Fresh…Old or New Hot Rods…But you don't need a Hot Rod or Classic to hang out with us…Git over here!
~@[453814274676865:274:The Loyd Bonham Band] rocking Classic Rock & Oldies on the patio!
~Scrumptious Burgers, Icy Beer, Yummy Wine, Creamy Shakes…
~Don't forget your game chairs! Seating is a premium, so bring your own!
~Event cars…Get to Pops early if you like to park in the front…First come, first served! You can line up as early as 5p.
~HUGE stop light inside to let you know how the cooks are doing…Green light means the cooks are cruisin', Yellow Light means the cooks are getting in the weeds, Red Light means their hair is on fire and we're going to stop the orders until their hair is only a smoldering ember 🙂 Please help us to respect them or they'll walk out and we'll only have beer and ice cream to fill our tummies.
ONLY 2 RULES at Soda Pops…
1. BE NICE
2. We offer free, public events to put smiles on your faces for years and years to come…We appreciate your understanding that NO OUTSIDE food or beverage is permitted at these events…
**Soda Pops was originally built as a gas station in the 1920s…At the end of the day, no matter how big the crowd gets, the sum total of the kitchen is 150 SF, the grill is still only 4′ and we only have 2 fryers…Patience is a virtue! But we have lots of fun and lots of heart…And lots of frosty beer and lots of good music!  I